ARCH Network Meetings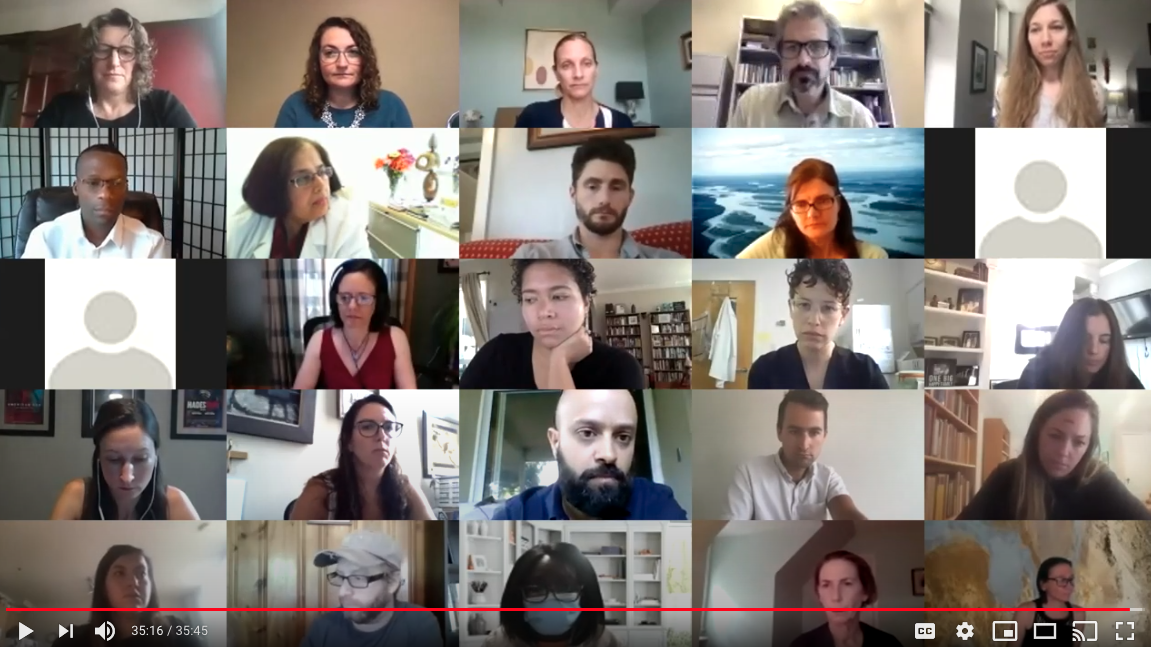 ARCH Meetings are designed to introduce or review new topics relevant to ARCH Network members. Topics discussed focus on critical elements in the conduct of clinical research based in correctional facilities. The meetings also give ARCH Network Grant Award Recipients an opportunity to present a Works in Progress and get feedback and ideas from ARCH Network members – allowing for senior researchers to help guide newer investigators in the area and for junior investigators to learn more about conducting critical and ethical research in criminal justice and health. 
Find out about our next meeting
This session includes:
WIP Discussion with Lisa Barry, PhD, MPH | Associate Professor of Psychiatry, Center on Aging - UCONN Health

ARCH Pilot: "Assessing Geriatric conditions as novel risk factors for dropout among those seeking treatment for Substance Use Disorders (SUDs) in mid-to-late life: The role of incarceration history"

Presentation: "Translating Research into Policy: A Look at California's Committee on Revision of the Penal Code" with Molly Pickard, Research Manager - California Policy Lab 
Dr. Bedard spoke with the ARCH Network about the well-documented phenomenon that describes the aging of the population currently held in U.S. state and federal prisons and its manifestation and challenges to accessing and receiving healthcare within the correctional system in the U.S.
---
Daniel Landsman of Families Against Mandatory Minimums (FAMM) offered guidance on how to write compelling, persuasive briefs and papers for legislators and committees.
---
On September 1, 2022, Jessica Phillips of UCSF's Human Research Protection Program and Dr. Jacqueline Tulsky provided an overview to ARCH Network Members on Prepping for An Effective Prison-Related IRB.
---
On April 25, 2022, Dr. Shira Shavit spoke to ARCH Network Members about "Transitions Clinic Network (TCN) and the Importance of Healthcare for Older Adults who are Involved in the Criminal Legal System."
---
On April 25, 2022, Drs. Lisa Barry and Stephanie Grace Prost spoke to ARCH Network Members about "Assessing Cognitive and Functional Impairment in Carceral Research."
---
---
---
---
Launch of the ARCH Network
---
Dr. Melissa Gerald, the ARCH Network's NIH Program Officer, shares a brief overview of NIA funding priorities and how they may relate to criminal justice populations specifically.
Dr. Brie Williams shares an introduction to the ARCH Network, who we are, and our plans for the future.
Watch our panel discussion, "Stakeholder Perspectives on the Importance of Aging Research in Criminal Justice Health"