ARCH Network Seminar Series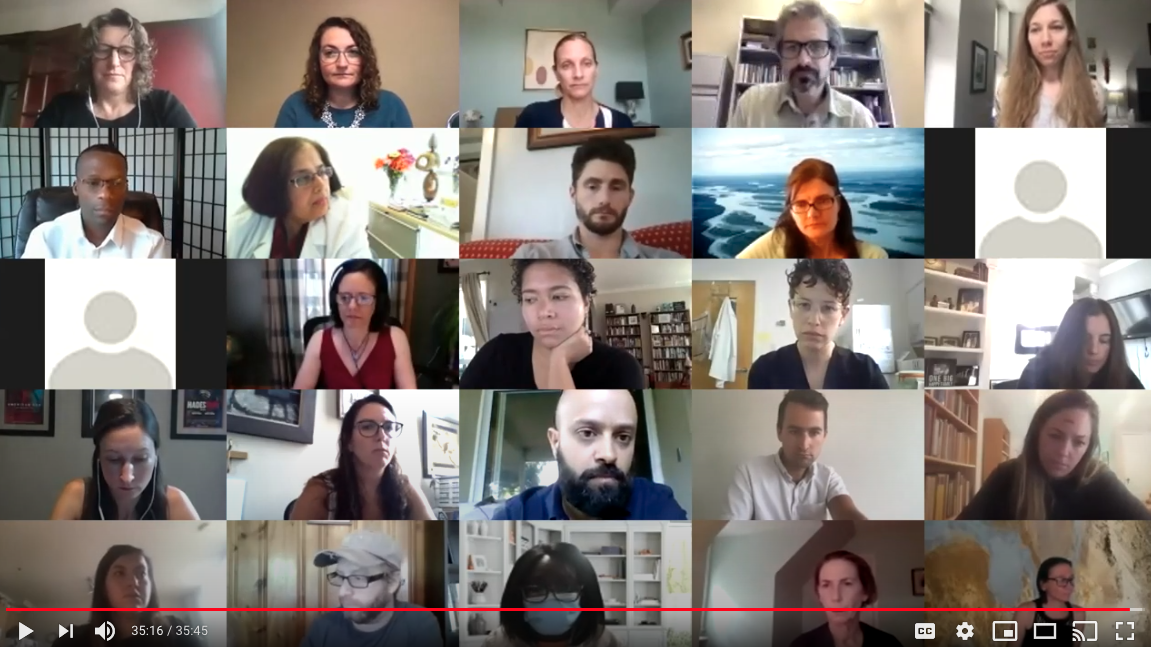 This series is designed to introduce or review new topics relevant to ARCH Network members. During its first year, the Seminar Series is focusing on critical elements in the conduct of clinical research based in correctional facilities. Each Seminar Series will be followed by a Works in Progress meeting for our ARCH Network Grant Award Recipients to present their research and get feedback and ideas from ARCH Network members – this will be a great venue allows senior researchers to help guide newer investigators in the area and for junior investigators to learn more about conducting critical and ethical research in criminal justice and health. 
Find out about our next meeting
On April 25, 2022, Dr. Shira Shavit spoke to ARCH Network Members about "Transitions Clinic Network (TCN) and the Importance of Healthcare for Older Adults who are Involved in the Criminal Legal System."
On April 25, 2022, Drs. Lisa Barry and Stephanie Grace Prost spoke to ARCH Network Members about "Assessing Cognitive and Functional Impairment in Carceral Research."
On November 16, 2021, Drs. Eric Widera and Alex Smith spoke to the ARCH Network about "The Power of Social Media."
On September 30, 2021 Drs. Lauren Brinkley Rubinstein and Kathryn Nowotny spoke to the ARCH Network about "COVID Prison Project: Key Findings and Lessons Learned."
On March 12, 2021 Dr. Megha Ramaswamy spoke to the ARCH Network about "Considerations in Optimizing Data Collection in Jails and After Release."
On December 3, 2020 Dr. Rebecca Sudore spoke to the ARCH Network about "Informed Consent: Teach to Goal/Teach Back"
On October 16, 2020 Dr. Margot Kushel spoke to the ARCH Network about assembling and working with community advisory boards in research
Launch of the ARCH Network
Dr. Melissa Gerald, the ARCH Network's NIH Program Officer, shares a brief overview of NIA funding priorities and how they may relate to criminal justice populations specifically.
Dr. Brie Williams shares an introduction to the ARCH Network, who we are, and our plans for the future. 
Watch our panel discussion, "Stakeholder Perspectives on the Importance of Aging Research in Criminal Justice Health"